Armenia's defenses against Azerbaijan may include the usual in armaments and soldiers, but, according to Armenian parliamentarian Tevan Poghosian, the military planning for the future should also feature a much more microscopic component, as well – sperm.
Last month's fierce, four-day run of fighting with Azerbaijan over breakaway Nagorno Karabakh – the worst since a 1994 ceasefire – led to the deaths of some 77 Armenian soldiers between April 2 and 6, according to an official tally. Deadly exchanges of fire periodically continue.
For a small country of roughly 3 million people, one that's already experienced a massive loss of population from migration and war, and which senses its existence entails a fight, the Armenian military's losses spark questions about the future. The "continuity of generations" needs to be ensured, Poghosian told parliament on May 2.
Amidst a debate about the rules for conscription, the 43-year-old secretary of the tiny, pro-Western Heritage Party proposed to amend the Law on Citizens' Reproductive Health and Reproductive Rights so that 18-year-old men must surrender their sperm to the government upon joining the army.
Poghosian, who manages the International Center for Human Development, a respected, Yerevan-based think-tank, believes the change will help uphold conscripts' rights reproductive health. In other words, fallen soldiers will get the opportunity of having offspring – a sina qua non throughout the Caucasus — even once they're killed.

Get the Overnite Male Kit!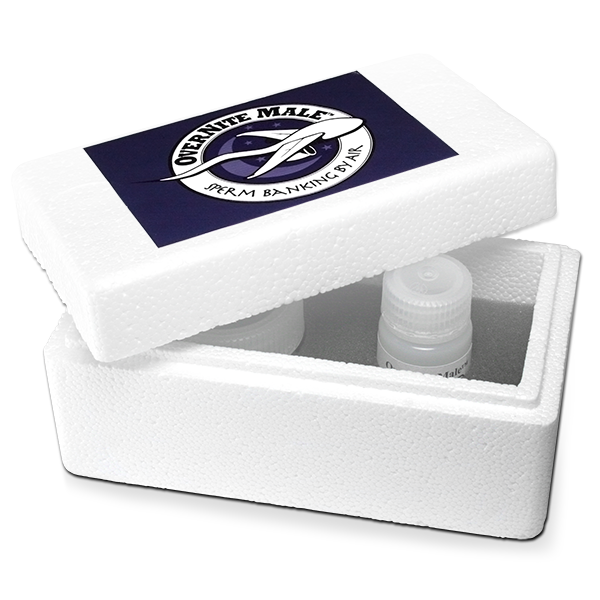 For men seeking to preserve fatherhood, the OverNite Male Kit is by far the most convenient, private and cost-effective method available. Storage provided by ReproTech. The undisputed leader in long-term storage.
Order Now!
But, so far, Poghosian's idea seems to have inspired more anger than support. The idea hit a false note amidst the larger debate about ways to protect Armenia.
Armenian President Serzh Sargsyan late last month claimed to Bloomberg that Armenia will give up on "peaceful negotiations" with Azerbaijan without "additional guarantees of security."
The government, for one, plans to propose canceling exemptions from military service for those studying in higher educational institutions. In a bid to motivate soldiers, another proposal involves granting war-veteran status to those who have fought with Azerbaijan since the 1994 ceasefire.
Yet when it came to the proposed military sperm bank, it was more about vitriolic online comments and memes. "Where do I get in line for a hero's sperm?" one woman bristled in Facebook banter. "I don't care if I die, so long as my sperm goes on," another man wrote. "How about the mandatory conception of a baby before getting dispatched to the frontline?" still another sniped.
The sarcastic debate digressed into the mechanics of how to donate sperm to the proposed military bank as well.
"[Poghosian] should collect it himself," Mamikon Hovespian, executive director of PINK, a non-profit working on gender, human rights and sexual health issues, wrote on Facebook.
For now, though, the scoffers can probably rest easy. No sign appears to exist that the Armenian military or government plans to back the sperm-bank idea.